Membership Card Guide for Foreign customers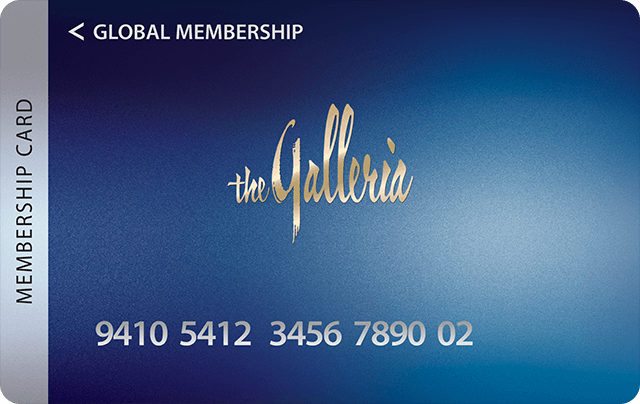 Foreign customers can accumulate rewards mileage for all purchases made with the membership card of Hanwha Solutions Galleria Division.
How to earn and use MILEAGE
You earn 1 mileage per KRW 5,000 spent at Hanwha Solutions Galleria Division(Accumulation period : January through December, reward points will be renewed every year)
You receive KRW 5,000 gift certificates per 1,000 mileage.
You can receive gift certificates only within 3months after the accumulation period. (From January to March of the following year)
Some brands and items are excluded.
Show your passport and membership card.
Where to pick up gift certificates
Location : Galleria Luxury Hall WEST 4F Customer Service Center.
Simply present your membership card and passport to the staff at the desk.
Contacts : +82.2.3449.4484, globalvip@hanwha.com
Benefits for the Membership
5% additional discount coupons for new members
Concierge service will be served first for the membership card holders
Redemption of reward mileage for the gift certificates