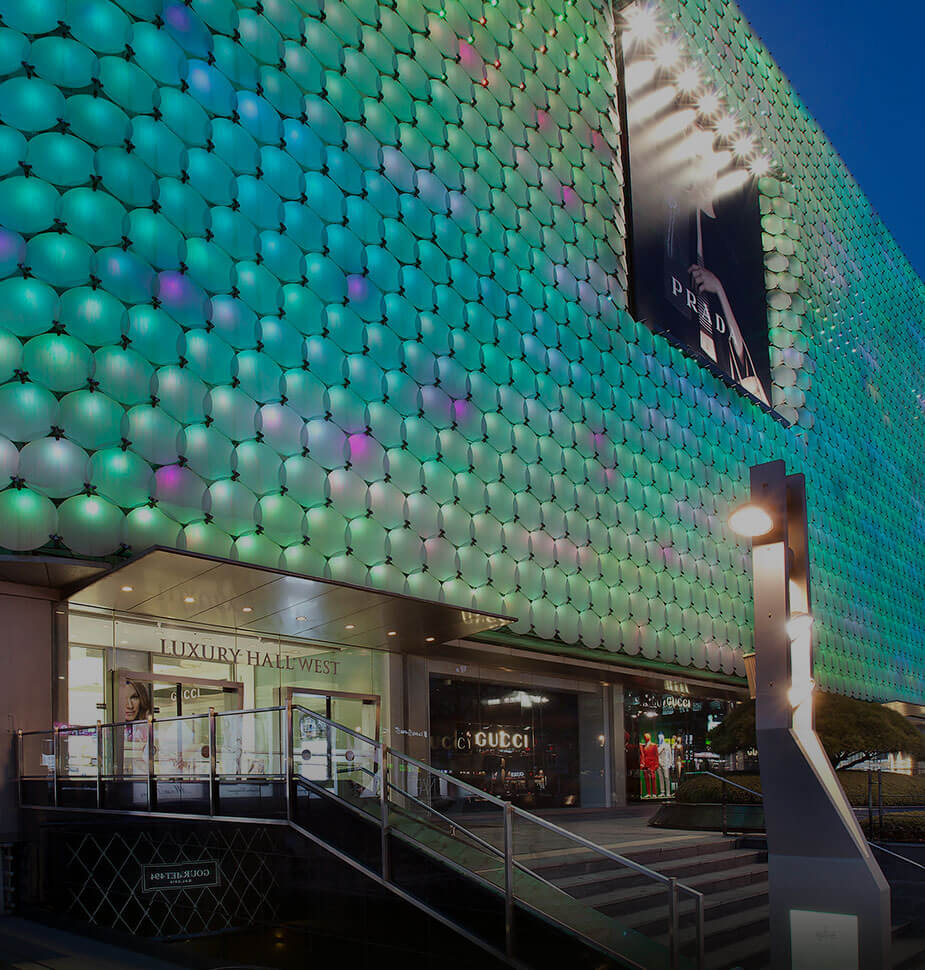 Luxury Hall West
LUXURY HALL WEST is an exclusive department for world-famous fashion brands, showcasing the latest styles for young trendsetters in a sophisticated setting.
It offers unique values and experiences to customers as a leading premium shopping venue in South Korea that introduces foreign luxury and global fashion brands, while promoting gourmet food culture. Created by world-renowned Dutch architect, Ben Van Berkel, its exterior is regarded as a design landmark in Seoul, featuring a pearl-like façade and splendid images brought to life by 4,330 LED lights.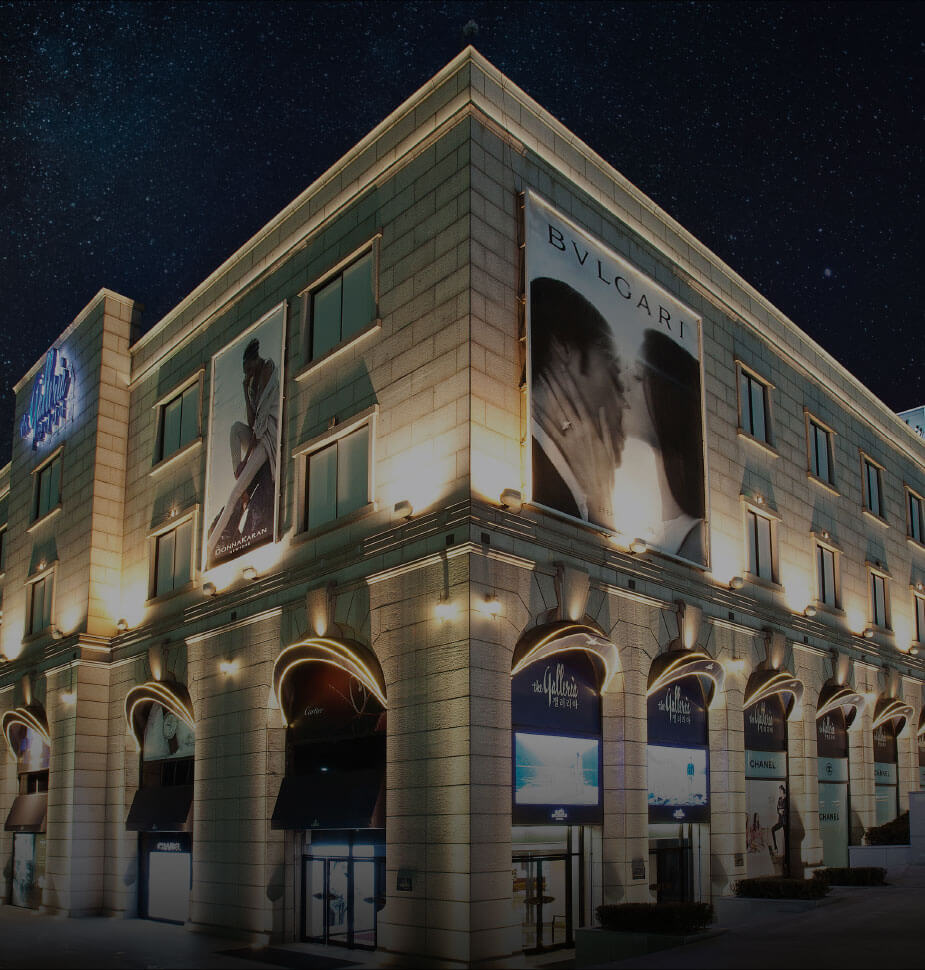 Luxury Hall East
As the first department store for luxury brands in South Korea, LUXURY HALL EAST is leading the premium market with the finest selections by integrating exclusive labels from all over the world.
This best-in-class luxury brands store extends time-honored craftsmanship and differentiated values for all products and services, ranging from world brands such as Louis Vuitton, Chanel, Hermes, and special edition products to high-end luxury brands including FAURE LE PAGE and Stefano Ricci, exclusively presented in South Korea by the Galleria. It also markets global PB products made with leading master handwork craftsmen abroad.